The closing night of the 30th Dinard festival took place this Saturday, just two days after the opening ceremony, if there is one thing to change in this festival, that's it … nothing that gives the impression of a festival of 3 days, whereas in fact it is organized on 5 days …
The evening was marked by thanks. Those are mandatory, but still too long (even if efforts are made) towards the official partners, the elected officials, and other people without whom the festival would probably not exist, and especially, those towards Hussan Hindi who leaves office after 17 years of good and loyal service.
It seems that this departure is also a harbinger of changes to come next year, in form or substance. Thus, it was openly asked that the Dinard Film Festival found in its signature the British term … A snub to those who are behind this name change, all very recent, since Two years ago the festival was called British Film Festival of Dinard.
The jury was present, as well as the various candidates to the awards, and as an official guest, Mr Mike Leigh who went from his anecdote: "I once met Hitchcock when I was young at a Q & A organized in my school, and I was late, I found myself in the same elevator as him. I was terribly intimidated, and I did not know what to say, to relax the atmosphere. So I said, I hope we will not be too late, Hitchcock looked at me and said, I'm not late, it's the only conversation I've ever had. had with him ". Other unofficial guest, Gaspard Ulliel came to support Freya Mavor .
This same quote will be taken up a little later by the winner of the evening, the German director MARCUS H. ROSENMÜLLER , very cheerful – we can say in Benigni fashion – who has diverted it to highlight all the admiration he has for Sandrine Bonnaire , and for Mike Leigh . The prize list, let's talk about it, here are the official results.
The President of the Feature Films Jury of the 30th Dinard Film Festival, Sandrine Bonnaire and the jury members – Italian actress Sveva Alviti, French actor Sami Bouajila, British director Michael Caton-Jones, British actress Jane Horrocks, French actor Raphaël Personnaz, French singer and producer Aurélie Saada, French director Danièle Thompson and British director James Watkins– have given the following awards:
MAIN COMPETITION
THE GOLDEN HITCHCOCK CINE+ JURY GRAND PRIZE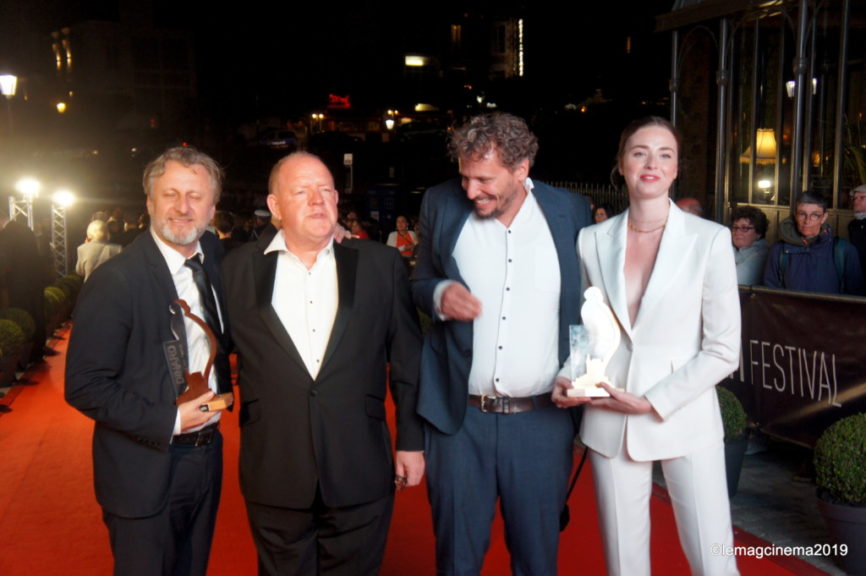 THE KEEPER by MARCUS H. ROSENMÜLLER
---
HITCHCOCK FOR BEST SCREENPLAY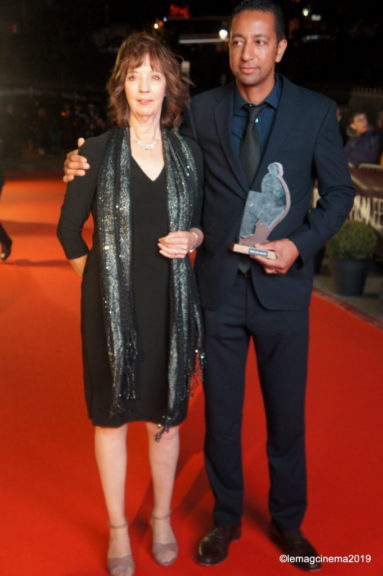 VS. by ED LILLY
---
SPECIAL MENTION
A special mention goes to all the actors and actresses of the feature film competition
---
The Press Jury 2019 composed of Pascal Bodéré – Le Télégramme (FR), Ben Dalton – Screen International (UK), Jacques Morice – Télérama (FR), Lisa Neselsson – France 24 (FR), Nathalie Simon – Le Figaro (FR) have given the following awards
CRITIC PRIZE
ONLY YOU by HARRY WOOTLIFF
---
AUDIENCE HITCHCOCK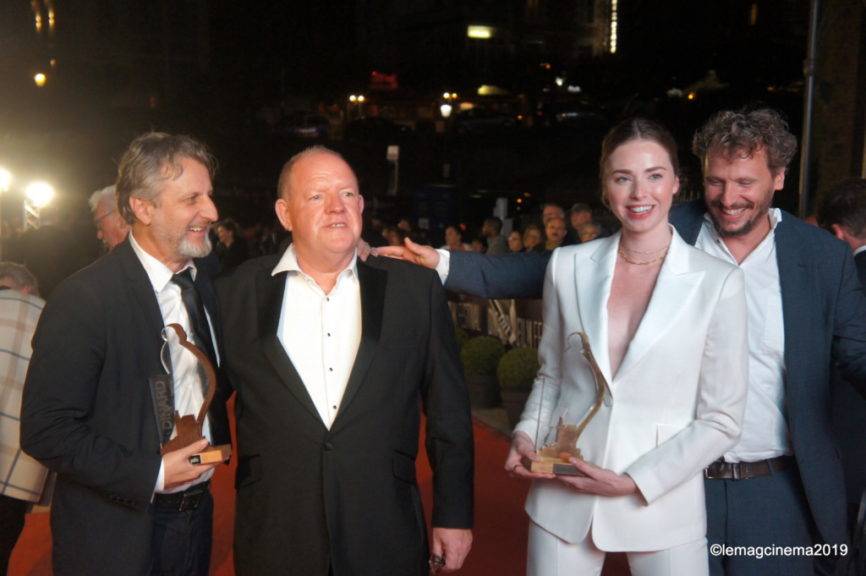 THE KEEPER by MARCUS H. ROSENMÜLLER
---
SHORT FILM COMPETITION
The British director Shane Meadows, President of the SHORTCUTS Jury and jury members Farah Abushwesha (Irish producer), Phénix Brossard (French actor) and Diane Gabrysiak (French Head of Programming) have given the following award:
SHORTCUTS HITCHCOCK of the Shortcuts jury
WIDDERSHINS by SIMON P. BIGGS
SPECIAL MENTION
IN OUR SKIN by ROSA BEIROA
Audience Award SHORTCUTS
CAPITAL by FREDDY SYBORN
---
AUTRES PRIX
Hitchcock « Heartbeat »
FOR SAMA by WAAD AL-KATEAB & EDWARD WATTS
---
BARRIERE HONORARY HITCHCOCK
MIKE LEIGH